A screw is a tool that uses the physical and mathematical principles of the oblique circular rotation and friction of an object to gradually fasten the mechanism of an object. A drill-tail screw is a screw with a self-tapping drill head on the front end of the screw. What is the basic content of the screw manufacturer's introduction of the drill tail screw?
Drilling screw
is a new invention of people in recent years. A screw is a common term for fasteners, an everyday colloquial language.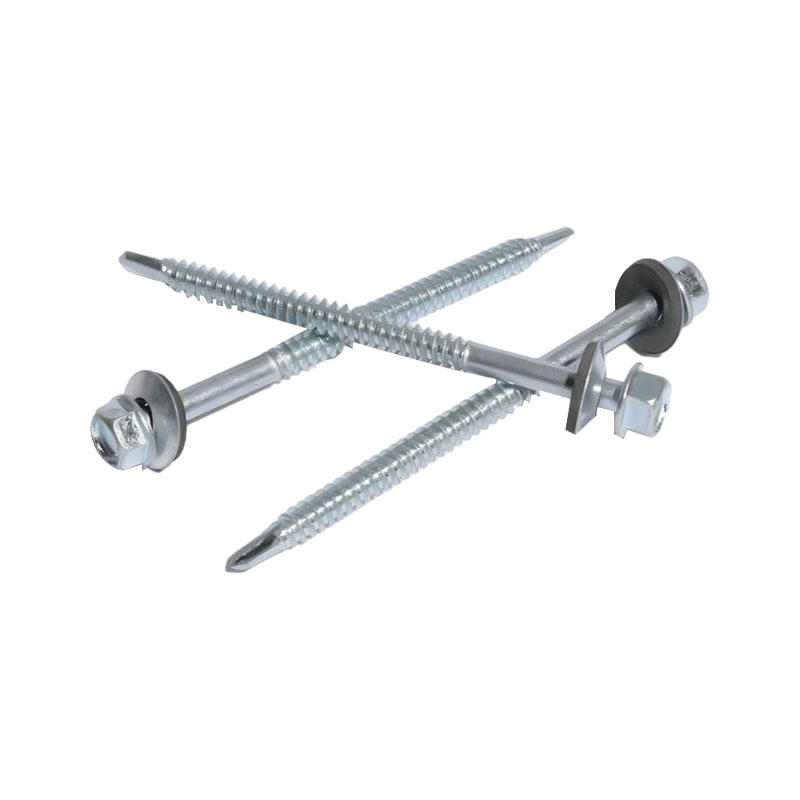 The tail of the drill tail screw is in the shape of a drill tail or a pointed tail, without auxiliary processing, it can directly drill, tap and lock on the setting material and basic material, which greatly saves the construction time. Compared with ordinary screws, its toughness and pull-out force and maintenance force are high, and it will not loosen for a long time after combination. It is easy to use safety drilling and tapping to complete the operation once.
Uses: It is a kind of screw, mainly used for fixing color steel tiles of steel structures, and can also be used for fixing thin plates of simple buildings. It cannot be used for metal-to-metal bonding.
There are two kinds of materials: iron and stainless steel. Stainless steel is divided into various materials.
Models are: Φ4.2/ Φ4.8/ Φ5.5/ Φ6.3mm, the specific length can be agreed upon request.
According to different drill tails, it can be divided into:
Round head rice / cross / plum blossom, countersunk head (flat head) / rice seed / cross / plum blossom, hexagonal washer, round head washer (big flat head), trumpet head, etc.