Screws are an essential component of many industrial and manufacturing processes. They come in various shapes, sizes, and colors, including black screws. In this article, we will explore the benefits and applications of black screws.
Black screws are screws that have been coated or finished with a black oxide or black phosphate coating. The coating provides a durable and corrosion-resistant finish that protects the screws from rust and other environmental factors.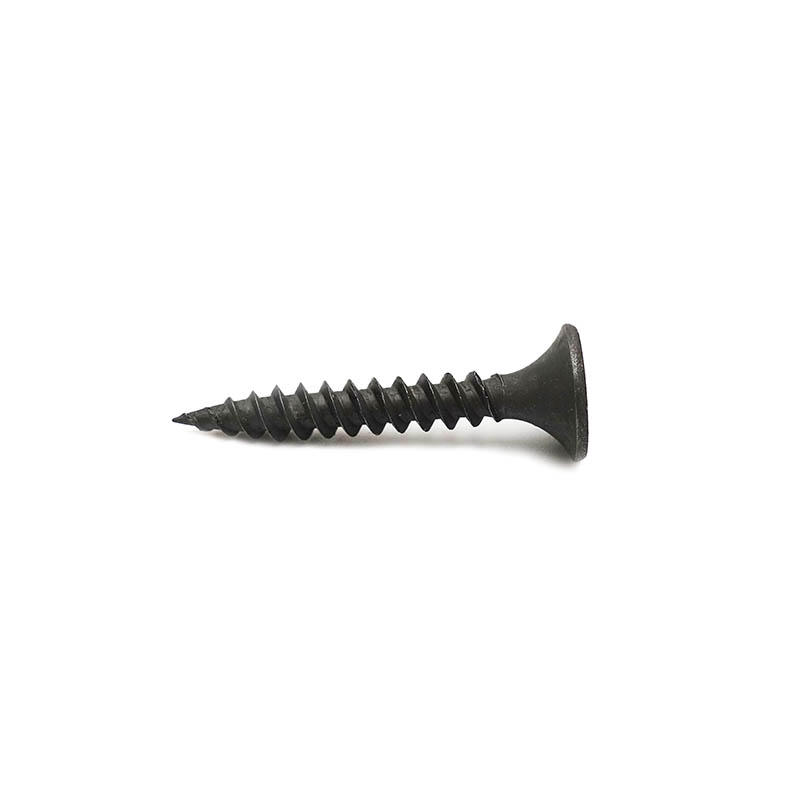 Benefits of Black Screws
There are several benefits to using black screws in various applications, including:
Corrosion Resistance: Black screws are highly resistant to corrosion, making them ideal for use in outdoor or high-moisture environments. The coating prevents rust and other forms of corrosion from damaging the screw's surface.
Aesthetic Appeal: Black screws provide an attractive, sleek finish that can enhance the appearance of a product. This is especially true for products that are visible and on display.
Easy to Use: Black screws are easy to use and install, as they are designed to fit most standard screwdrivers and drills.
Applications of Black Screws
Black screws are used in various industries and applications, including:
Automotive: Black screws are commonly used in the automotive industry for both interior and exterior applications. They are used in door panels, trim, and other components where corrosion resistance and an attractive finish are important.
Construction: Black screws are also used in the construction industry for various applications, including roofing, framing, and decking. The corrosion-resistant properties of black screws make them ideal for use in outdoor environments.
Electronics: Black screws are commonly used in the electronics industry for devices and components that are visible or require an attractive finish.
Marine: Black screws are highly resistant to corrosion, making them ideal for use in marine applications. They are commonly used in boat building, dock construction, and other marine-related applications.
In conclusion, black screws offer a variety of benefits and applications in many different industries. Their corrosion-resistant properties and sleek finish make them ideal for use in outdoor, marine, and other harsh environments. Additionally, their aesthetic appeal makes them a popular choice for visible components and products. If you're considering using black screws for your next project or application, be sure to consult with a professional to ensure that you select the appropriate size and type for your needs.